Vegan, and sometimes gluten free, alternatives to local cuisine have been around since there has been local cuisine. Religious communities West and East, for example, had dietary restrictions that made their chefs get creative with standard dishes so their adherents wouldn't feel deprived. Settlers coming into Turtle Island had to learn to adapt traditional European dishes to the new local foods, and Pioneer Cooking became a legitimate distinction.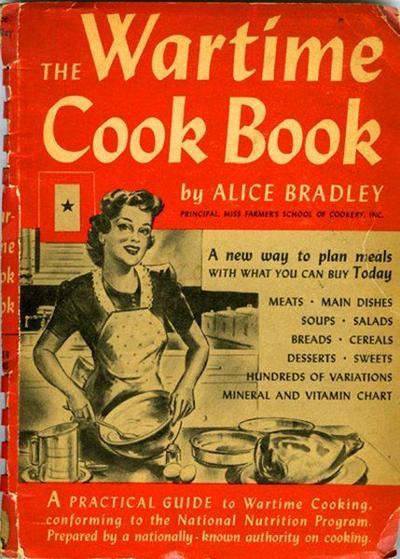 One of the best sources of vegan adaptations to traditional cookery is the First and Second World Wars. Due to scarcity and rationing, many traditional European dishes had to be altered to remove most meat, dairy, sugar, and even wheat. Governments assisted by putting out many cookbooks designed to make these adaptations easy and more available, most of which are very doable today.
One such is a version sometimes called Wacky cake.  Its origin seems to have been during the Wars when eggs and dairy were scarce. It relies on the leavening power of baking SODA and a touch of vinegar, instead of baking powder, vegetable oil as the fat, and naturally has no animal products of any kind.
I freaking love this recipe. So much. I use it for every cake and cupcake baking occasion. It's simple, and tasty, and moist and versatile. It's never failed me, even when I'm not as careful with the ratios as I probably should be.
Recipe
1 1/4 cup organic wheat flour
1 cup organic sugar
1/2 cup organic cocoa
1 tsp baking soda
1/2 tsp ground artisan sea salt
1 cup warm water
1 tsp organic vanilla extract
1/8 to 1/4 cup organic olive oil
1 tsp white wine or rice vinegar (to activate the soda)
Blend until smooth. 375 degrees in a greased floured 8 or 9 inch pan for 25-30 min. Makes one cake or a dozen cupcakes. Double everything equally for a double layer cake.
It takes less than 10 minutes start to finish. Even just beating by hand takes almost no time. I never get out my blender for this one. I can even pop one layer in a toaster oven, if I don't want to make a big fuss.
I heat the water in a kettle to boiling, and put together half a cup of hot and half cold. That works just fine.
Now, you're supposed to be careful building it in the order it says, to help activate all the ingredients properly. I, however, have only ever mixed the dry ingredients together first, and then the wet individually and in order. It always turns out splendidly!
Instant Frosting
I wanted cake for my snack watching our movie last night. I whipped this up in 5 min, and put it in toaster oven. When the timer popped, I poured semi sweet chocolate chips on it, and waited for 5 more min. Then I spread it out, and I could eat warm cake fresh out of the oven! It's the 60's hack "Lazy Dazy" frosting. It hardens nicely later, if you are taking it to an event, or eating it for breakfast the next morning. Which I did.